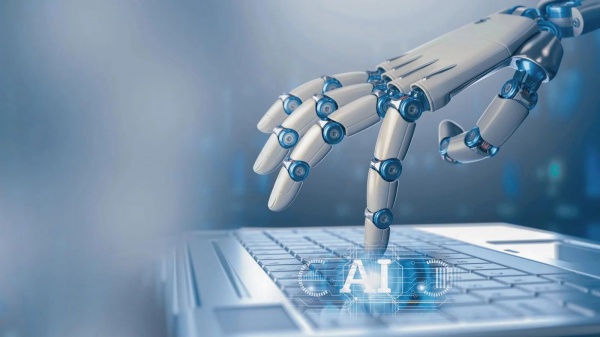 Explore how seamless integration of AI technologies empowers business users to make informed decisions, enhance productivity, and unlock new opportunities.
When generative artificial intelligence (AI) was released to the public in late 2022, it paved the way for new and disruptive solutions to enter the corporate world. Boasting extraordinary potential for a range of business functions, financial institutions have already begun integrating the technology into their existing systems and processes. 
In this article, we look to cut through the hype and negative noise surrounding AI by demonstrating how Large Language Models (LLMs) like ChatGPT can be integrated with process automation platforms to provide compelling, enterprise grade solutions to some of the financial sector's biggest challenges. Not least, in the arena of regulatory intelligence, where it is allowing users to capture and interact with multiple regulatory news bulletins, produce summaries for distributions to end clients, and more.  
Building on the middle ground through integration 
Many organizations have developed their own automation initiatives within AI Centers of Excellence. In addition, the arrival of specialist model providers and generalist models provided by hyperscalers, like AWS (Textract) and Azure (Form Recognizer), has created a middle ground rife with both uncertainty and opportunity.  
Also Read: Neural Network Technology
For finance and operations, this middle ground has been particularly fraught. As a highly regulated area with stringent demands for repeatability, consistency, transparency, and high levels of control, it is difficult to bring AI projects into production. Consequently, enterprise platforms that offer contained and integrated AI environments can help AI Centers of Excellence get to value more quickly. The platforms accomplish this by providing safe and quick access to AI models and