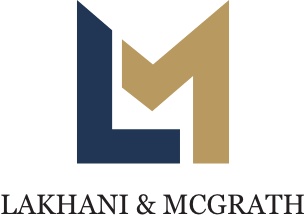 After working for and defending insurance companies for over a decade, Attorneys Nadia Lakhani and Stephen McGrath decided to form the law firm of Lakhani & McGrath, PLLC. to assist individuals in achieving justice.
Their combined experience has given them unique insights into how big insurance companies operate.
The attorneys at Lakhani & McGrath, PLLC are uniquely qualified to help you navigate the judicial process from initial investigation through trial to ensure you receive justice and with rightfully owed compensation.
The law firm of Lakhani & McGrath, PLLC handles auto accidents, 18-wheeler accidents, drunk driving accidents, workplace injuries, premises liability cases, wrongful death cases, bad faith insurance claims, storm and wind damage claims, and defective construction claims.
If you need assistance with a potential claim, don't hesitate to contact the attorneys of Lakhani & McGrath, PLLC at (713) 424-4LAW or email us at info@lakhanimcgrath.com to schedule a free consultation.