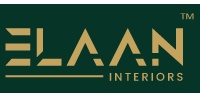 ELAAN is an interdisciplinary practice involved in rigorous design, research, planning and execution, that yields innovative, iconic buildings and urban environments. The firm's work ranges in scale from residential, institutional, and civic buildings to large urban planning projects. From conceptualization to the execution, we work on wide spectrum of architecture and interior project which include ideation, 3d modeling, project planning and execution.
A panel of experienced professionals to handle all levels of design & execution process. In-house vendor partners for specialized work like automation, acoustics, large scale air-conditioning, ceiling, tiling, stone-work, electrical, painting, carpentry,plumbing, fabrication, sourcing of furniture and furnishings, sourcing of accessories/artifacts.
We want to create spaces with meaning. There's so much more to Architecture/Interior than what meets the eye. Every place has a story, and as we design, we help tell it. Our work should enliven neighborhood, build communities, energizes the citizenry and respects and protects our planet.
Link to website:
http://elaan-interior.com/