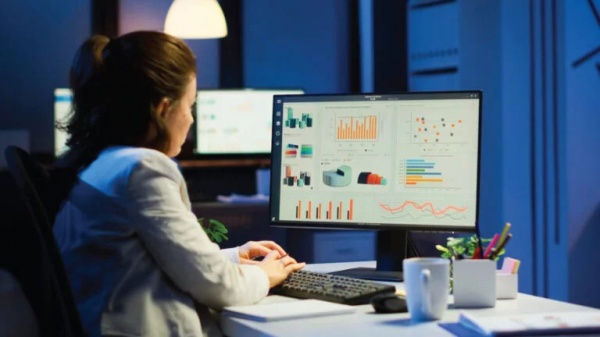 Discover the untapped potential of data analytics platforms, empowering CMOs with enhanced customer insights, real-time analytics, and personalized experiences.
As businesses increasingly rely on data-driven decision-making, the urgency to embrace intelligent strategies has reached a critical juncture. Recognizing this need, data analytics platforms emerge as the indispensable solution, empowering marketing leaders with strategic insights that navigate the frontiers of modern marketing.
Consider the sheer scale of the challenge: by 2025, the global datasphere is projected to surpass 175 zettabytes, an astonishing figure revealed by IDC. The struggle lies in deciphering this wealth of information and transforming it into actionable intelligence. According to a Gartner survey, over 80% of CMOs admit that their organizations currently face difficulties extracting valuable insights from data. This stark gap calls for transformative solutions that bridge this divide, equipping marketers with the confidence to make data-backed decisions effectively.
Stay Ahead of the Game with MTC Podcast, Your Go-To Source for Cutting-Edge Martech Insights, the Latest Martech News, and Expert Updates from Top Business Leaders!
Data analytics platforms provide the essential toolset to confront this challenge head-on. It is now no longer a luxury but a necessity for survival in today's fiercely competitive marketplace to adopt these platforms.
In the following sections, we will explore the capabilities of data analytics platforms, delving into how they empower CMOs to drive customer-centric strategies, deliver personalized experiences, and propel business growth amidst an increasingly data-saturated world.
Stay Ahead of the Game with MTC Podcast, Your Go-To Source for Cutting-Edge Martech Insights, the Latest Martech News,